Beth Elia, Psy.D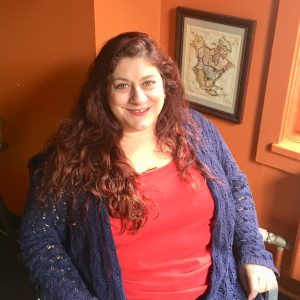 During these trying times, I understand how anxiety, depression, relationship woes, physical and mental health challenges, and family strife can increase as if it's under a microscope! Individuals want and need internal working systems that help them do more than cope and survive, they need the strength and awareness to grow from trials and tribulations both within and outside of one's control.
I am a clinical psychologist who is real and genuine when working with a couple or individual, both young and old. I provide clear, understandable interpretations and suggestions at which time the clients are able to consider, process, and then work through how life experiences and relationships have brought them to their current place in life. I approach every client and family from a strength-based, humanistic, and compassionate place; the same as I do in relationships closest to me. I work from my heart and only with the utmost respect and optimism necessary to promote a healthy, trusting therapeutic relationship with every person I work with.
Let's connect today! – Make an appointment here or see the groups MBC currently offers here.
I obtained my Bachelor of Science Degree (B.S.), Cum Laude, in Psychology from Arizona State University in 1997 and went on to earn my Master of Science Degree (M.S.) in Counseling and Education in 2002 from the same prestigious university. I completed my Doctor of Psychology Degree (Psy.D.) in Clinical Psychology in 2007 from the American School of Professional Psychology, Argosy University in Phoenix, Arizona. My doctoral dissertation was focused on the positive effects of parental involvement on a child's academic success.
I provided expert neuropsychological evaluations of residents living in skilled nursing and assisted living facilities. My clinical experience includes working with clients diagnosed with severe mental illness, sociopathy, mood disorders, autistic spectrum disorder, Attention-Deficit Hyperactivity Disorder (ADHD), cognitive disorders, and substance abuse and eating disorders. I have worked in private practice with families, couples, and all age groups and worked for several years with male inmates in corrections.